When selling registrations or tickets to an event, event managers often want the option to sell additional add-on products such as after-party tickets and gifts to attendees who have already registered for the event. Our Add-on feature allows just this; we have provided the ability to send all existing registrants a unique link to access a store to make additional purchases as desired.
This feature can be used to up-sell prior to an event, or even sell post-event merchandise to attendees. Add-ons can be offered per attendee, giving you the ability to set different price points for different people segments. An example might be; 'VIP's get half-price swag' or; 'only offer keynote attendees the ability to purchase the online video subscription.'  
Requirements for using add-ons;
The person must be registered as a person attending the event
Add-ons cannot be offered based on an order - the person purchasing the add-on must be registered
Set 'max' and 'min' levels for inventory of items available for add-on
An add-on offer can optionally have an expiry date 
An add-on offer can be made more than once to the same person if desired
Benefits;
Add-ons can include any accessory item for an order e.g. swag, event gifts, after-party/gala tickets
Allows for increased revenue leading up to an event
Ability to offer same add-ons to all registrants, or offer add-ons to a specific group of people
Ability to segment pricing based on categories of people
When a person purchases an add-on, this 'order' will appear within their person record in Jomablue, and assign the item to their registration.
Example of an add-on store. This is unique to each individual.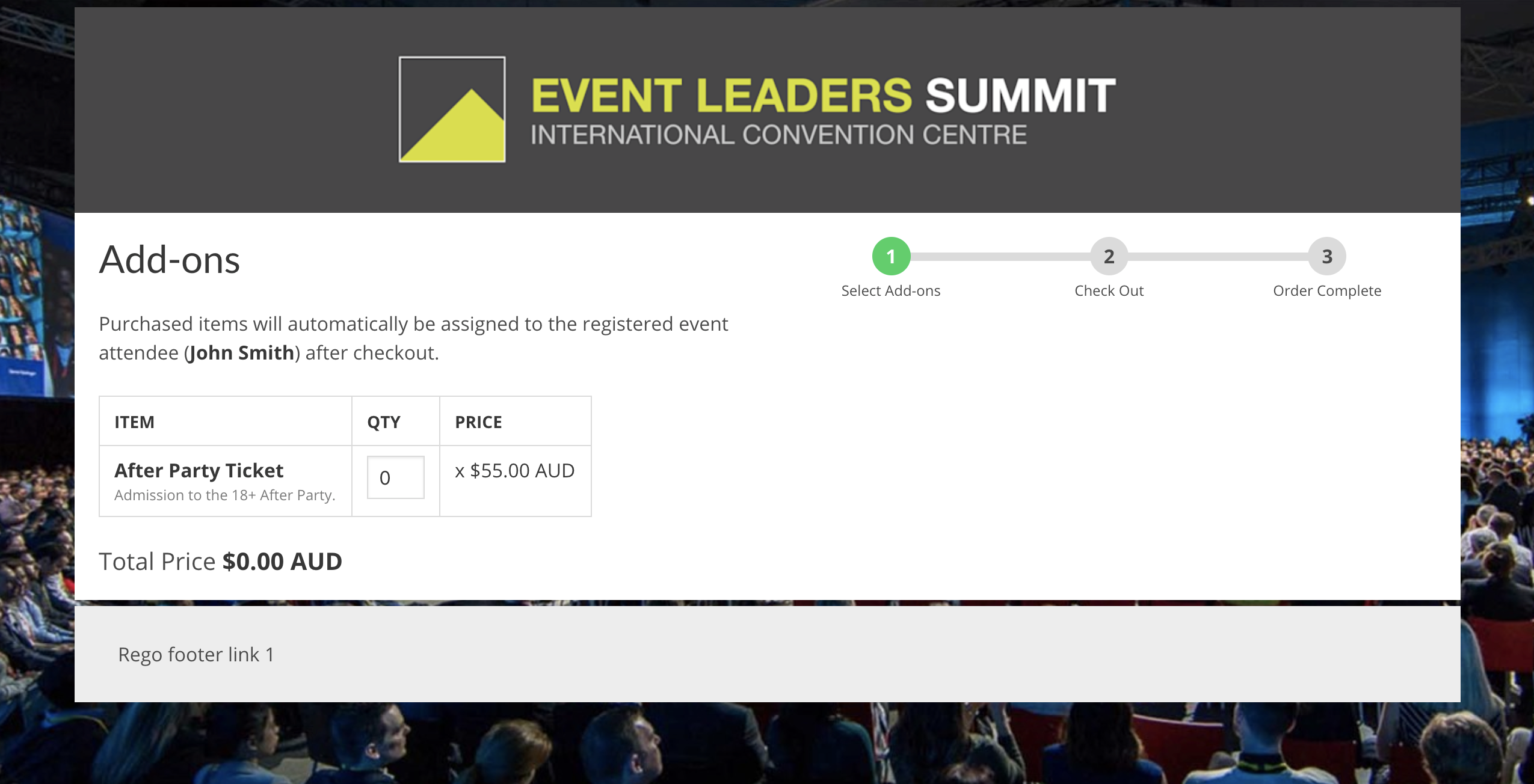 Example of the CSV file we would provide to send eDM offering addons;

Example of eDM offering addons: